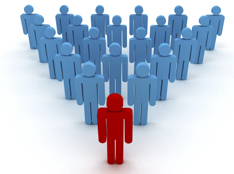 Management Coaching
Communication breakdowns can occur in any organization. While employees are sometimes worried about job security or internal politics, an outside coach can work with all parties to mediate and facilitate conversation and build lasting awareness and effectiveness within an organization.

Our services include:
One-on-one coaching for people moving into management positions.
Leading effectively

Making the transition from co-worker to supervisor

Dealing with difficult communications

Managing projects across departments and work teams.
Inter-departmental facilitation for groups of professionals and support staff seeking to achieve common goals more efficiently.
Examining work flow processes
Exploring underlying assumptions that interfere with effective communication
Negotiating impasses
Deliverable:
After each consultation, we provide a detailed report on our findings, along with recommendations regarding the initially agreed-upon objectives and optional follow-up.